Preventive Maintenance
Chamber Preventative Maintenance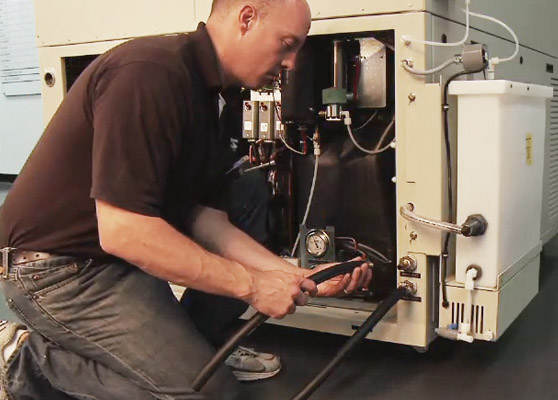 The true cost of capital equipment cannot be measured only by its purchase price. You must also consider the expenses involved in maintenance and repair, parts labor, and the costs associated with downtime of your test chamber.
BIOLINKS's service department provides comprehensive chamber maintenance programs to help ensure the performance and longevity of your testing chamber. Maintenance programs are offered on all manufacturers' test chambers and are tailored to meet your needs. Included in your test chamber maintenance program:
Verification of operation
Complete check of refrigeration system
Check of humidity system (if equipped)
Complete check of electrical systems
Check for leaks
Check of all gaskets and seals
Complete check of cosmetics
Cleaning of filters
Repair of units needing repair
Final systems test
All test chamber maintenance is completed by a BIOLINKS certified technician.